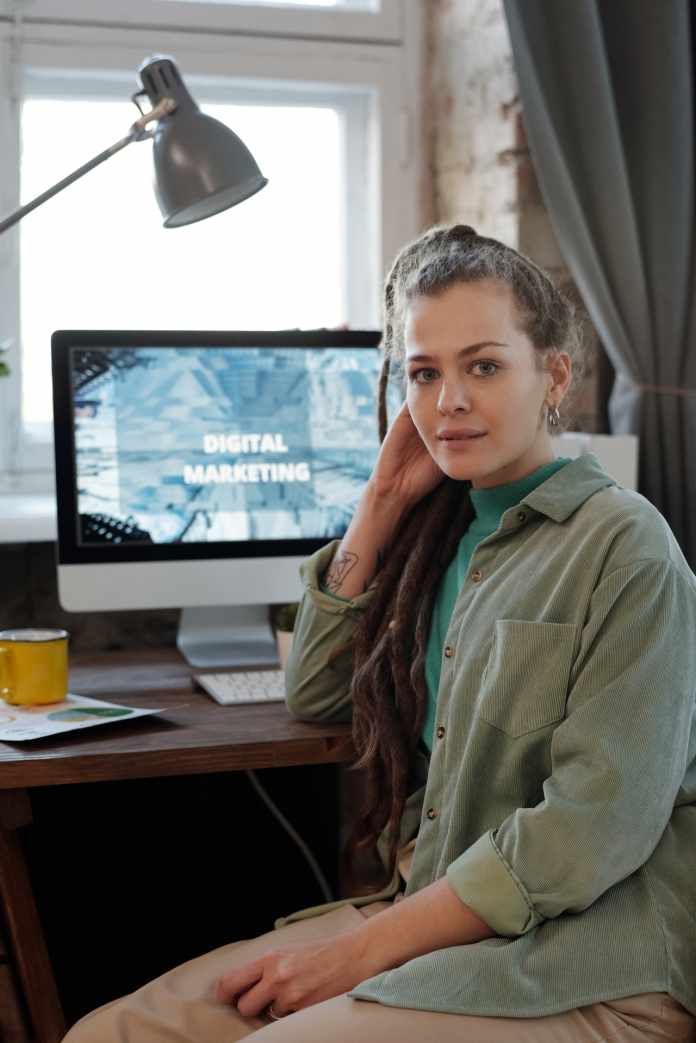 At some point in your digital marketing efforts, you need to consider outsourced marketing for some of your marketing tasks. By hiring an outsourced CMO, you delegate tasks that are too complex or too tedious to perform to others. Outsourcing is practical and cost-efficient but you must map out your outsourcing tasks wisely to get the best results.
Entrepreneur.com says that the right time to outsource varies from one company to another. A business may already have an in-house marketing team but just needs an extra hand to help with a campaign or task. Businesses with a full-time team might find they still need a CMO to oversee marketing tasks. The right time to hire a marketing freelancer depends on your needs, something you must determine before you start looking for a freelancer.
Smart Ways to Make the Most Use of Outsourced Marketing Freelancers
Large companies freely spend much money on marketing, often this includes generous budgets for outsourcing to freelancers while making the most of an in-house team. But for small companies or startups with a limited budget, you need to make the most use of all your marketing efforts.
One major help for small businesses is hiring an outsourced freelancer. The following are ways to avoid outsourcing dilemmas and maximize your outsourced marketing strategies.
Picking the Right Time to Outsource
When is the right time to hire a freelance marketer? Don't make the mistake of employing an outsourced marketer at the early stages of your business. But don't wait until it's too late!
The right time is when you're earning enough to hire a freelancer. Despite costing less than having a full-time worker, hiring a freelancer is still costly if you are not yet making ends meet. There is no sense hiring a freelancer for $500 when you're barely making it. Exhaust other marketing strategies first by relying on your in-house team. A good time to start looking for freelance help is after one or two successful campaigns.
How can you tell that it's too late to hire a freelancer? There's no late time for a freelancer. An outsourced freelance marketer can join in and start working at any time. As long as you have a suitable budget for a freelancer, you can hire one.
What Outsourced Marketing Tasks do You Plan to Utilize?
There's a freelancer for almost every kind of digital marketing task. So, make sure to plan what tasks you want to outsource. A good way to do this is to audit your marketing team. What tasks is your team good at doing? For which tasks do they need an extra hand? Which aspects of your marketing need help and which ones can your team do on their own?
When you have the answers to these questions, you can finally decide which tasks you should outsource to a marketing freelancer. Here are just some of the most common tasks a freelancer can complete for you.
Product Research
A freelance marketer can help you ace product research. An expert marketer has years of experience in marketing and has helped many industries excel in their products and service offerings. A market researcher has superb analytical skills, is creative, adaptable, and curious. These traits drive a freelance marketer to provide the best results.
Graphic Design
Another task you can outsource is graphic design. A freelancer with experience in varied graphic design tasks has the skills, talent, and knowledge to create stunning website designs. You need the help of an expert graphic artist for digital marketing campaigns like social media page design, blog designs, product page designs, landing page designs, and many more. A good designer is also part of your traditional marketing projects designing logos, signage, brochures, posters, pamphlets, and mobile signage.
Creative Content Creation
Creative content writers can produce high-quality copies for your website, blog site, product site, social media platforms, and other online ventures. Freelance content creators also produce original videos, photos, infographics, and other relevant content for your business. These experts understand how to use SEO strategies to help your business rank higher online.
Customer Service
You can also outsource your customer service arm to a freelance professional. An outsourced customer service agent will handle all your customer concerns via phone, chat, or email support. They can help you process customer orders, sell products or offer services, process returns, offer deals and discounts, and handle customer loyalty, among others.
Email Marketing
You can also outsource tedious email marketing tasks. An expert freelance email marketing specialist can help you create different campaigns, update email designs and layouts, handle email flows, and compile your email lists.
Social Media Management
More and more people rely on social media to find what they need. They turn to social media for information, communication, and entertainment which is why businesses should never overlook this platform.
A social media specialist will create and publish all kinds of content on your social media platforms. You can build brand awareness, connect with your customers, and improve your sales with a great social media manager.
Look for the Best Freelance Marketing Experts in Good Hiring Sites
To maximize hiring the right outsourced marketing freelancer, you must look for one from reliable sources. You can ask your fellow business owners for personal recommendations. You can also look for good candidates from online business forums, blogs, or business communities.
Check, Compare, Consider
When you have identified about 5 candidates from various sources, it's time to vet them out to get the best freelancer for the job. Like all applicants, start the process with an initial interview. Ask about their previous work, their goals, similar work experience, and their work priorities.
Research the background of your candidates. If you're hiring a content writer, check out blogs and websites they have worked on online. If you're looking for a graphic designer, visit the websites that they have designed. Finally, narrow your choices and conduct a final interview. With these steps, you are on your way to hiring the right outsourced marketing freelancer for your company.
Final Words on Outsourced Marketing
An outsourced marketing freelancer will help you work on specific marketing tasks to reach your goals in no time. You can hire a marketing freelancer to fill the gaps of your marketing team or as an outsourced CMO to lead your ailing crew. According to Digital Authority Partners, outsourcing is a practical and cost-effective strategy that demands careful planning to work out. Follow these strategies and you're all set for marketing success with an outsourced marketing freelancer.