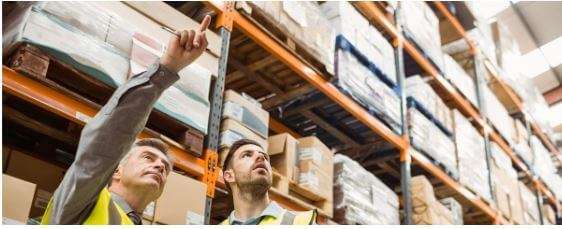 For a business that functions a warehouse, implementing more productive ways for efficient operations is crucial. With the right planning and technology, you can increase productivity levels. Great strategies to increase productivity in your warehouse can fabulously impact your company's bottom line.
READ MORE:Bring Amazing RO Water Purifier To Make Your Life Healthy & Happy
While most companies know the requirements for maximizing proficiency, they are in a dilemma of where to begin. Using the right equipment, proper planning, and working with experts are some of the usual yet effective steps to start with. 
With them, you can not only handle the operations much more easily, but also reach your goals soon. 
Here are five things you must consider while improving your warehouse' efficiency:
Keep Your Warehouse Clutter-Free!
Warehouses today are much bigger than decades back. But, it still needs proper planning to keep them clean and organized. Imagine you are working in a messy space where everyone stepping on each other's feet, and things lying around the pathways. It can be stressful, right? 
READ MORE:Cheap Vapes | Best Cheap Vape Mods
Make sure your facility evaluates the floor plan, keeping it well-managed. It should be clutter-free so that workers can easily access the products without coming along each other's way. 
Products should be labeled on racks and shelves, making it easier for the staff to organize them. You can create different package groups by their items, or destination. This will help employees reach the products without looking anywhere else. 
Forklifts are a go to solution!
It is a small vehicle that most businesses use in their warehouses.  It has a fork-shaped platform connected at the front of the vehicle that can be raised up and down while lifting and moving baggage. 
Forklifts allow you to fulfill the needs of massive storage movement from one end to another. It is one of the must-haves and highly used over the industries and warehouses to transport merchandise. 
While forklifts are so useful in organizing your warehouse, operator error while driving can cause fatalities and injuries to him as well as other workers. For a safer and efficient work environment, you must go through OSHA requirements to work with more accuracy and no damages. 
 Good Lighting Is Important!
Sometimes you don't understand what actually hinders warehouse' operational efficiency. Lighting is one of the reasons. However, lighting the whole space in warehouses, including every corner, can be a little tricky. 
So, make sure you are putting good-quality lights to make everything clearly visible so that workers can speed up work operations. This will also help the staff to read labels clearly and make overall work easy. Further, it also helps in keeping your employees awake, especially if they are working in mid-night. 
Maximize Vertical Space!
When working on the floor, sometimes limited space can be an issue. Use every inch and corner of the available space. Pallet racking is one of the best solutions to maximize space and gives you a safer work environment. It is extensively used in retail stores, manufacturing facilities, commercial warehouse, etc. 
Don't Stop, Continue Improving Instead!
Instead of sitting back, keep an eye on constant improvement methods. It serves as one of the best ways to drive efficiency and productivity. Don't be complacent and focus on your long-term goals, set objectives, review your progress, and take an active approach towards your business' betterment. 
Conclusion
Any business that operates a warehouse should keep an eye towards continuous improvement, better management system, and finding new ways to boost work efficiency!